Note: sorry for canceling social signal marketing requests and being late in responding comments recently, we are having vacation for a while. In this post I like to share what we have done in Kuta Bali. There are actually a lot of interesting place you can visit while you are in Bali, but in three days, you have to manage time wisely. And here's how we spend three days in Kuta, Bali
Kuta is already famous for it's beach. Whether local or foreign travelers like to spend time in this place. If you have enough time (more than three days) there will be a lot of ways to enjoy the environment here, but what if it's your first time and you don't have a lot of time?
I was there from 11 to 13 November 2012 (technically we were having less than 36 hours). After spending a lot of time to blog and earning some cash from it, I guess there must be a quality time with my wife and daughter. Kuta beach in Bali was our first place in mind to have our time.
As our previous vacation, we have planned on where to go and how much to spend. There are several places we are going to visit to spend the three days. We are heading to Kuta beach, Legian, Tanah Lot Temple, Monkey Forest in Ubud.
For budget, we have booked hotels from agoda to get cheap room rates and airplane promo to get cheap ticket prices. Besides hotels and airplane tickets, make sure you know where to go in Bali to measure your transportation needs (whether you need to rent a car or not).
Though you don't have much time to spend in Kuta, you still can enjoy three days in Kuta this way :
Day One
Sunset at Kuta Beach
If you get hotels in Kuta, then beach is in front of you. I've got $47 room rates per night at that time where the beach is only 200 meters from our hotels. Relaxing yourself at the beach while waiting for sunset is a great ways to relax your body in day one of your arrival.
This is the first time my daughter see a beach and she's enjoy the moment very much.
Dinner at Jimbaran
Depends on your transportation needs, but we rent a car for two days during our stay in Bali. Jimbaran is a great place to have a new experience having dinner on the beach.
Yup, it's an open air cafe on beach. You can eat a variety of seafood and at the same time enjoying the sea breezes at night while listening to the sound of waves.
Day Two
Tanah Lot Temple
It took one hours to go from Kuta to Tanah Lot using a car. I've never been there before thus we have little problem finding directions. You can have a personal tour guide to avoid such problem.
Tanah Lot is famous for it's temple. It's located on a big rock surrounding by seawater.
Monkey Forest, Ubud
After seeing some place in Tanah Lot temple, we decide to visit Monkey Forest in Ubud. It's a nature reserve and temple complex in Ubud.
Legian Street
Beachwalk in Kuta
Traffic around Kuta Street can be awful. It's little bit stress driving a car from Ubud to Kuta. If you want to spend the night after having a long distance trip outside Kuta region then walking around Kuta is a good option to have.
Walking is the best option if you stay at hotels around Kuta because the street is not to wide and there are not plenty of car parking available on the street. If you are walking, you can enjoy the environment without stress having a traffic. Most people do that.
If you like to shop for souvenir there are many place you can get. You can walk and easily find many shops offers for souvenirs or go to traditional market.
Day Three
Morning at Kuta Beach
We have to board at the airport at 11.25 am. Thus there's not much time to spend. We spend one hours in the morning in Kuta beach before going to the airport.
Actually my daughter decide this one ;). She loves to play with beach water.
How much does it all cost?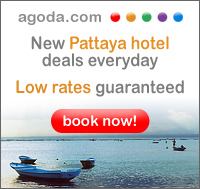 It's all depends on what you like to eat and what services you like to take. If budget is one of your consideration in having vacation, then make sure you prepare for it.
In our three days in Kuta, Bali, we have spent $350 (more or less. Air plane tickets and Hotels not included).
If you are making money from  blog, investing some of earning for refreshing your mind, body and soul is a good idea. Make sure you have one, you won't regret it. 🙂
Have you ever stop blogging and take vacation for refreshing your mind? Spend three days in Kuta Bali is a great ways for me to refresh my mind as part-time blogger, what about you? Feel free to share your experience 🙂