Vacation is important, do you agree?
As a blogger, most of my blog content is a written form, thus I can say that I am a writer.
The only challenge to survive blogging is always update our blog post with highly valuable contents.
Readers love great, informative, inspirational and easy to follow contents. I need to write epic shit !
Push your mind to hard in finding idea generation is no easy things to do (may be not for Freddy Kruger of Blogging 🙂 , but at least many newbie feel it that way). On the other hand, it is completely hard to leave blog just for a day.
I know, I bet you are wondering on what going to happen on your traffic stats, emails, comments, page views, etc. You just don't want to miss a single day of blogging. May be you need to think why posting less is better.
The theory is …. when you are working to hard, making stand-out posts day by day, your brain will get burning-out soon or later. Writer's block will come to you. If you feel your fingers paralyzed and your mind feels disconnected, that's the strong sign … TAKE A BREAK.
Try a vacation, you don't have to go abroad, try places near by you.
I have taken the decision on taking my wife and child for a vacation. We discussed every thing. I was afraid of being offline for a while, but just let it go and be offline.
Are you afraid being offline for a while? Let me share some value below:
When you have bought a cars, you will use it carefully, you don't want it be damaged. When you drive your car for long distance and you notice that car's engine heat-up (you should notice this one 🙂 or else ) I bet you'll stop the car to cool down the heat.
I gave you the illustration because I drove the car and took a one way distance of 40 km. I have had well preparation, so there was nothing wrong with car's engine (thank God).
Take a vacation can be a great way on how not to suck at blogging. Just like the illustration above, if the car need rest (after running long distance) why not you?
Vacation Runaway
From just a vacation, I have learned a lot. The three things; plan , supporting tools and budget are not only important in online business but also in vacation runaway 🙂 .
Plan is matter. Know where to go is a good start for vacation. I have a nice discussion with my wife deciding where to go, until we have our decision to go to Kawah Putih (White Crater). I need some fresh air, thus highland environment sounds good.
Take the right stuff. When we blog, we are going to need some tools for help. There are many tools available, just make sure you take the right one so that your blogging journey will be excellent. When you are going to have a vacation, take the right stuff so that you are going to have unforgetable experience that will ignite inspirations.
Budget affect the decision. I have prepared some particular budget to spend for vacation, this is a good habit to settle with our financial situation isn't it? Money is important but take a vacation to less stress overall is crucial too.
Along the way, I have seen a great vision of threes, paddy fields, mountain views, and much more (something that I never notice in a big city). The air was fresh, thus I shutted down the air conditioner and opened the window.
But there is a problem, I can't left blogging mind 100% just like that, believe it or not, I still think of it during the trip. That's the consequence of a blogger, you get used to stand on the crowd niche, you will never stop thinking how to be creative online.
Let your mind blows, let the new environment inspired you, give you new spirits to jump on again to the crowd niche as the new you. Your productivity will increase, and you will have more energy throughout the busy day. It drive new sensations to your experience.
The forests  are lush  and offer an opportunity for natural sense that will relieve your fatigue. Internet connections are generally absent in the area (no mobile phone too), so you can rest assured that you won't touch the blog 🙂 .
Taking a deep breath of natural air while I am driving …. I feel so good. From that time, I just realize I should do this often and take a vacation on different places. For a while, finally I forgot about my blog. Not to abandon it but to refresh myself to write better.
If you got the chance to visit Kawah Putih, various places are awaiting for you to visit. Along the Ciwidey road to the area's tourist hub, you can stop briefly on the way to pick strawberries at a price of Rp 20,000 to Rp 40,000 per kilogram. It's a self-service so that you can take it directly from the strawberry orchards.
Vacation Cost at Kawah Putih

As a writers (which is also bloggers), predict the cost is important. You should know how much money you will spend for the activity. Make sure you bring enough money because normally there won't be ATM in the mountain right :p .
It's higher price than few years ago.There is a cost to enter the crater's, if you take your car it cost Rp 150.000,- (or equivalent US$ 15). There will be extra cost for each people @ Rp. 15.000,- (or equivalent US$ 1.5). There also alot of places (hotels, inn, etc) for spent the hole night outside the area.
Once you arrived at the car park on the top, near the crater, you also have to pay Rp 5.000,- for parking. This cost is expensive when we consider that the average parking fee around Bandung is between Rp 1.000,- and Rp 2.000,-,
How a Vacation Inspired You?
You should go with friends or family, so that you can share the experiences, you can get inspirations from the excitements.

The roadway up to the crater is a two-way and quiet narrow for cars. If you take a car, you should drive slowly and carefully. But, taking the roadway slowly is not a bad idea, just open the window and enjoy the wild nature environment.
Reaching up to the crater's edge and then go down into the crater through the pathway, the practically nauseating smell of sulfur wafts up with the breeze. The sense of smell is, then, practically under attack but the sense of sight is soon rewarded with stunning and alluring colors.
The walls of the crater, that in parts soar perpendicularly to a great height, are made up of rock and stones that look as though they have been bleached white. Walking along the lip of the crater are trees that add greenery to the view and all of this, combined with a blue sky, creates a colorful and picturesque scene.
There are some trees and shrubs that have grown up. But many of these plants are blackened and choked to death by the quite suffocating vapors that constantly surface from the depths of the crater, human visitors should be careful too. If the wind blows at your direction, quite perdurable wafts of the vapors can be sent swirling so that taking scarf or handkerchief may be a good idea.
The water boil up showing the brooding nature, smoky, and often blowing the smell of sulfur are the characteristics of this crater. In isolated corners, blackened lava-like substances froth and foam which is probably one of the wonders of this site that the visitor can get so close to these perilous sights of the earth's volatility.
On the side of the pathway that leads down to the crater floor is a cave-like opening into the wall of the crater. The cave was made apparently to collect sulfur, but now it is closed because of avalanche danger can lurk at any time
Many suggest you should get there before 10 a.m., because a mist descends in late morning, particularly during the rainy season. The thick mist can blur the panorama around the crater lake.
If you feel yourself is too busy then you are going to learn about time management for writers.
"Not just taking time off from work, but actually getting away from where you live is really important, because that's the only way that you can achieve that perspective," …. Adam Galinsky, professor at the Kellogg School of Management at Northwestern University.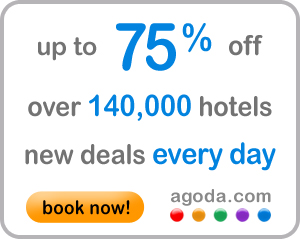 I am not telling you where and when to go, but I just want to say, having a vacation give you a positive impact moreover if you do that with friends, or family. Many people have epiphanies when they travel because they can view their life back home from a more detached, outsider's view.
Well, I am not a traveller-blogger and I made this post as personal experience on why writer should take a vacation. If you want to know other places in Indonesia you can check  Lonely Planet Indonesia (Country Travel Guide) for more information.
What's your story on vacation? Why don't you share with us on how your vacation improve yourself, please share your comments.